DECOR SCREENS AND WALL ART
Matrix Décor Screens and Wall Art offer the perfect blend of contemporary styling, durability and low maintenance. The versatility and style of these panels allows for installation both indoors and outdoors, in formal and informal settings.
Matrix Décor Screens and Wall Art are suited to all climatic conditions and will never rot, rust, swell or leach out their colour. These panels are not affected by continuous exposure to moist, salty air and will not stain wall or paving.
Fade resistant materials are used to ensure that they will never need painting. Painting is not recommended as conventional paints will not adhere to the surface without pre-treatment with a gas fired flame torch.
Attractive designs of Matrix Décor Screens and Wall Art allow an artistic installation suited to residential and commercial properties. Matrix Décor Screens and Wall Art can be further enhanced with background or recessed lighting.
Geometric designs complement the clean lines of modern architecture. Organic designs suit both traditional and new buildings. Matrix Décor Screens can be used as an area divider, privacy screen or simply as a decorative feature in a domestic or a commercial environment.
Bring the garden inside, enhance your courtyard, or disguise an existing feature or unwanted view with Matrix Décor Screens and Wall Art. Click on the links at left or below to see installed photos of each panel size:
580x580mm 1160x580mm 1800x900mm 1800x1200mm 2400x1200mm
Features
• Available in many attractive contemporary designs
• Made in Australia from 100% recycled plastic
• Will not rot, rust or need painting
• Do not contain harmful chemicals
• Resistant to mould and insects
• Covered by a 15 year structural warranty
Matrix Decor Screens can be installed using several simple methods that can be found on the Lattice & Decor Screen Installation page. Our recommended method is using one Matrix C-channel Frame Kit per panel.
Matrix C-channel Frame Kits are available at Bunnings in colours that match Matrix Decor Screens. Click here to download C-channel kit installation instructions. If the size of the panel has to be reduced to fit the available space, cut the same amount off the panel and off the frame pieces to ensure that they fit together.
Matrix Wall Art can be instaled either by hanging using the supplied chain, or attaching with screws through oversized holes.
WHERE TO BUY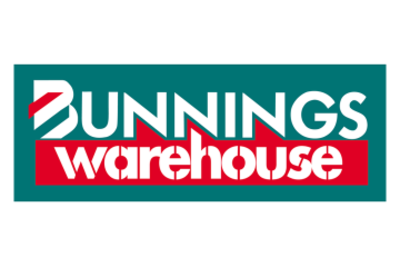 All Matrix Decor Screens shown below are available through Bunnings Australian stores.
All 1800x900mm screens, all 1800x1200mm screens, Sahara, Coolabah Rivergum and Coolabah Stone screens are stocked at most Bunnings stores, all other designs are available through Special Orders.
Only Woodland, Orbit, Jungle and Tangle screens are available at Bunnings New Zealand stores.
Ocean Swell and Tropical screens are also available through Australian Stratco, Mitre 10, Home Hardware and Thrifty Link stores.