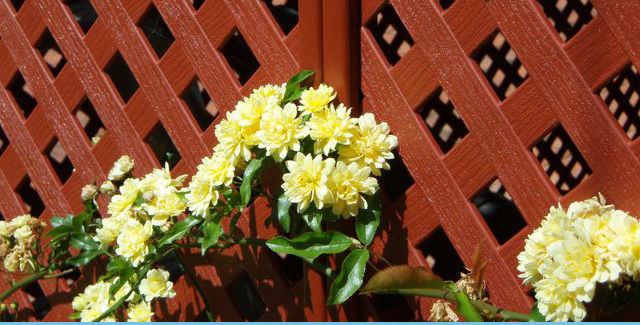 Matrix Lattice opens up opportunities for a whole world of beautiful and practical home and garden project ideas - fencing, privacy screens, patios, pergolas, etc.
Matrix Lattice provides a high level of privacy without inhibiting your sense of space.
Matrix Lattice is manufactured from polypropylene, one of the most durable polymers, which will ensure years of maintenance free outdoor life.
NEVER NEEDS PAINTING
WILL NOT RUST, ROT OR MILDEW
WILL NOT SEPARATE
EASY TO CUT AND INSTALL
IMPACT RESISTANT
Suitable for a multitude of applications including:
Front fences

Side & rear fence tops

Gates

Privacy screens

Yard dividers

Pergolas

Shade houses

Verandahs

Porches

Play areas

Balustrading

Patios

Decks

Spas and pools

Utility areas